Maggie Burnette Stogner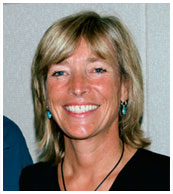 In early 2005, Maggie Burnette Stogner launched Blue Bear Films to provide creative and production services with excellent value and quality.  She specializes in film and video production, multimedia storytelling and design, and creative consulting.  Prior to founding Blue Bear Films, Maggie was with National Geographic TV & Film for ten years, as a producer and then Senior Producer of National Geographic's documentary series Explorer and Ultimate Explorer. These programs include In Search of the Afghan Girl and Africa Extreme, and were winners of numerous Emmys, a Peabody and a Dupont award under her supervision. In her earlier years at National Geographic, she produced, directed and wrote films for Explorer including Mystery Tomb of Abusir, Surviving the Sahara, Mystery Rider, Flying Off Rooftops, Passion for Pythons, and many others.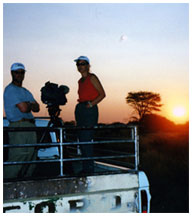 Prior to National Geographic, Maggie worked on the cutting edge of interactive multimedia, first as an Executive Producer at Apple Computer, and then founding her own company, 100th Monkey Media, Inc. Her knowledge of convergence technology is particularly relevant today.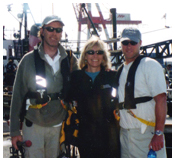 Maggie has a Masters in Communication and Documentary Film from Stanford University. She began her career in San Francisco, working on a wide range of nonfiction programming for PBS, NBC, TBS, as well as on feature films for LucasFilm. She is a recipient of the prestigious Nicholls Screenwriting Fellowship, serves on the Board of CINE Golden Eagles, and is a voting member of the Academy of TV Arts and Sciences.
Awards